Over the years, we have always focused on social initiatives that could, on one hand, make the world a better place and, on the other hand, help people realize their life dreams.

In the recently published digital book, we have revisited all the milestones achieved during these years, and here are a few highlights in a nutshell:
Sbullit: We developed an application to break down the barriers of bullying by creating an inclusive environment where the joy of teamwork and collaboration becomes the starting point for a 360° sharing of the best years of youth.


Giorgia Righi: We supported Giorgia's dream of participating as a judge in swimming competitions by creating a system that allows her to overcome the barriers caused by a neurodegenerative condition.


Carbon Credit: We have been supporting local and national companies in implementing technological updates to reduce CO2 emissions.


Petwave Petitions: Within the first Social Network for pets, we launched a campaign to reduce the VAT on products dedicated to animals, aiming to make the tax burden more equitable for this fundamental human need.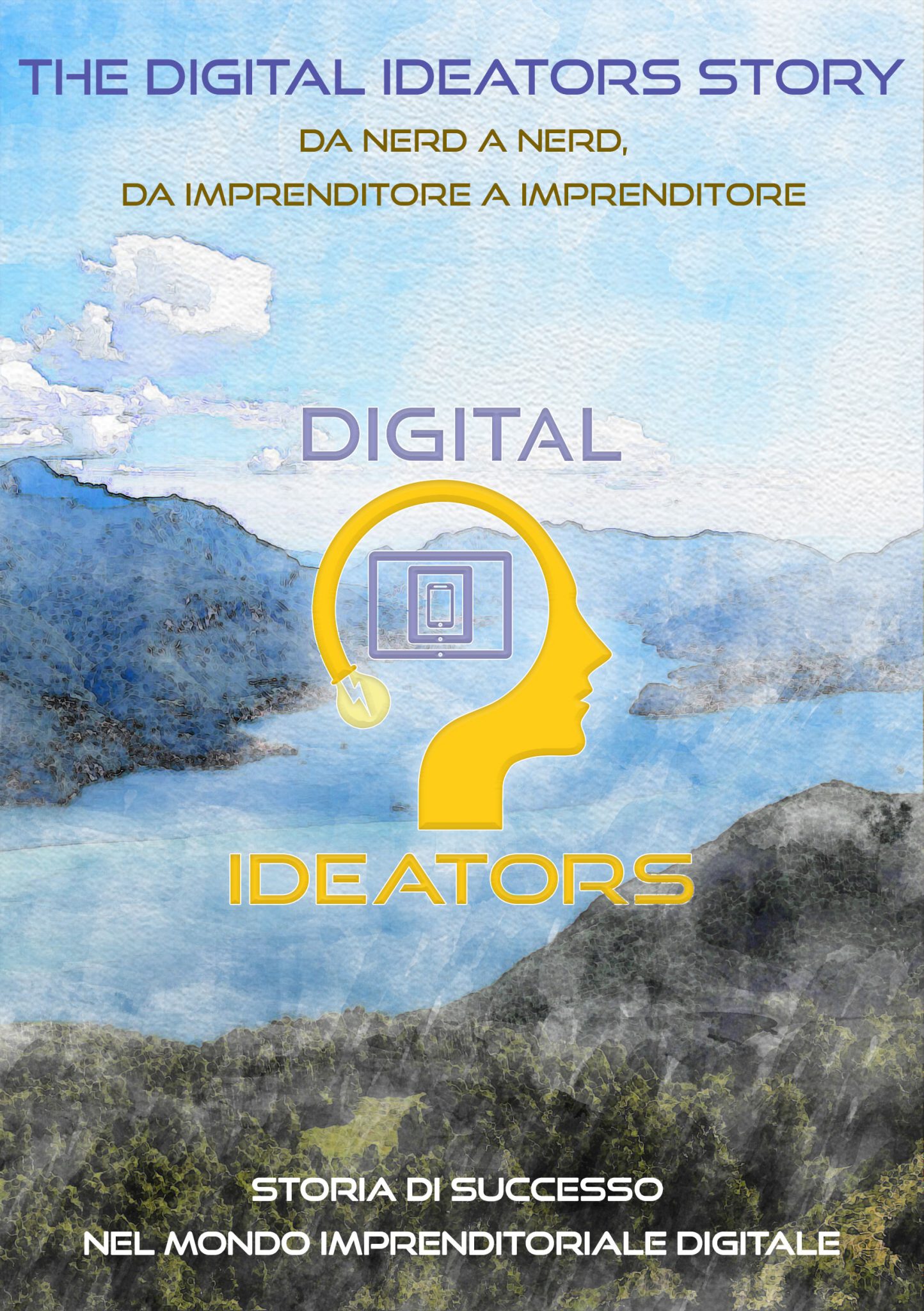 Digital Ideators tells its story in a book waiting to be discovered, where you can relive the journey from its origins to the present, tracing the milestones that have made a perfect synergy between digital and human connections possible. Challenges, people, stories, and anecdotes will accompany you in this narrative, to be explored alongside the protagonists who made this small but significant dream a reality.

Thanks to years of experience in Web, App and Software Development, Digital Ideators is able to offer complete solutions in short times and with low costs. At the moment we are developing interesting projects and startups for entrepreneurs, companies, freelancers and national and international associations.

Our most important projects were developed for Italian State Railways, Discovery Channel, Italian Red Cross and Arci.

Our services cover all the digital sector, but our core business involves the creation of Websites, Apps, Software Management, Web Marketing and Social Media Marketing.
We provide expository and informatory websites for your business. It can assume different forms as one page or multipage, multilingual and responsive. This structure guarantees a correct visualization on desktop and mobile of descriptions and products that you want to show to your audience.
We create personalized e-commerce websites for every need: computerization of orders, payments, invoices and accounting, taxes and duties calculation, sections and advertising banners, dedicated discounts, possibility to add variations to your single product with price adjustments and everything you need in order to grow with your online shop.
The landing pages are the key for a good advertising campaign because visitors "land" on them every time they click on a sponsored ad. We believe on the importance of creating clear and appealing pages in order to obtain a positive conversion rate and reach your desired goals.
We develop and personalize software for the Enterprise Resource Planning (ERP) in order to optimize all the relevant business processes such as sales, purchases, warehouse management, accounting etc. Thanks to the spread of ERP and the cost reduction for Information and Communication Technology (ICT), we now have developed apps that help business managers in their activities like the inventory control, order tracking, customer services, finance and human resources.
We develop and personalize software for the manufacturing execution system (MES). The management involves the order dispatch, improvements of quality and time, warehouse inventory and also a direct connection to machinery with the aim to get useful information for the optimization and control of production.
We develop and personalize software for Customer Relationship Management. In a market-oriented business, the market involves not only the client but also the immediate environment that the firm needs to create long-term and short-term relationships. It is essential and crucial that the company considers the values of the individual/customer, the society and the context in which operates. For this reason, the marketing management needs to plan and implement the right strategies to manage such an important resource.
We project and develop every kind of app for the most widespread mobile operating systems. If you prefer working with your computer, we create webapps executable in all the most currently used browsers.
We create apps for the sale of your products or for tailor-made services. Automatization of orders, payments, invoices and accounting, calculation of taxes and duties, addition of variations for every single product with adjustments of prices, programmed and dedicated discounts for periods/products are only a few of the numerous functions that your app can offer.
We create apps that are able to interact with the main mobile functions such as GPS to detect locations and track personalized routes or camera to acquire and the consequential transmission of photos. We provide notification management in case you need to alert your users with quick information and a lot more.
With the social media management of pages and showcases on the most common social networks, we will help you to provide the essential channels for the web communication. We prepare and organize your presence on the desired platforms: Facebook, LinkedIn, Instagram and many more.
We create, organize, gather and take care of the contents that will express the story that you want to tell, planning the most effective publication strategy to reach your goals.
A beautiful website is not enough. If nobody knows about it, it will never be seen. The Search Engine Optimization allows us to optimize its search engine positioning "on page" and "off page" in order to improve visibility and positioning. Thanks to the management of "Pay per Click" campaigns we are able to create sponsored ads through the use of Google AdWords and Facebook that will appear at the moment of the research.
We help you planning the sending of many emails: one of the most effective tools to acquire new clients and to retain those already acquired. Thanks to the Email Marketing you can inform your contacts with few clicks on the latest news such as the launch of a new product or service, offered by your company. If you are searching for a direct and instant tool to measure your results, the Email Marketing is what you're looking for.
We imagine, design and create logos and brand identity useful for identifying your activity together with the choice of the name and the pay off.
We offer an "all-inclusive" service for trademark registration to all of those that want to protect their intellectual property, through the registration of its distinctive sign, whether it's a symbol or a Wordmark.
We study and realize advertising and promotional material: business cards, flyers, posters, banners, totems and roll-ups, personalized clothing items to show your distinguishing signs.
We offer you multi-NAS systems and Cloud File Service for a complete protection of each one of your files against the main threats that everyday affect your company data. We offer instant data recovery and with one of the highest successful rates.
We are aware of the latest privacy laws and we analyze, research and apply the most appropriate IT standards to make your company GDPR Compliance. Through an accurate study of the entire information technology sector, we highlight the critical elements and vulnerabilities, and we secure all the digital information of the company.
We create computer networks that will allow and support a quick digital expansion of the company. The attention we pay to speed and quality of our service goes together with the development of security systems that guarantee protection and reliability. We also offer fast and secure networks to grow and protect your business
We work with one of the most important Italian hubs to connect professionals of any sector, creating innovative and dynamic collaborations. Our facility will support you in carrying on your idea in order to make your project a reality.
Open your offices in Italy at our facilities. We will create organized spaces available to you, with all the services that your company needs.
We can help your company to settle in Italy, organizing, planning and assisting you in all the administrative, legal and operational phases in the competent offices.