DIGITAL IDEATORS is a
Web Agency based in Pesaro that
offers digital services for all needs.
Thanks to years of experience in Web, App and Software development, Digital Ideators is able to offer complete solutions in short time and at low costs. At the moment we are developing interesting projects and startups for entrepreneurs, companies, freelancers and national and international associations.

We have developed our most important projects for Italian State Railways, Discovery Channel, Italian Red Cross and Arci.

Our services cover all digital sector but our core business is the creation of websites, apps, management software, web marketing and social media marketing.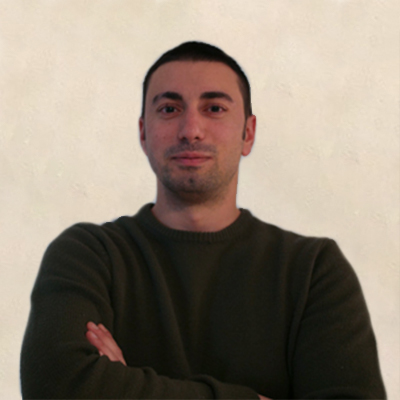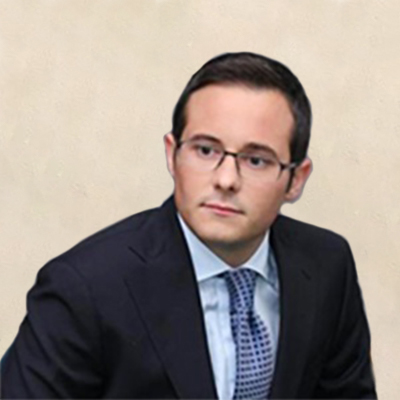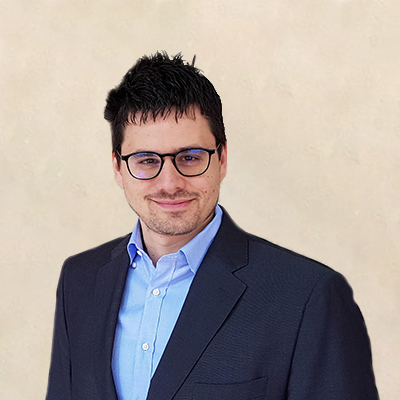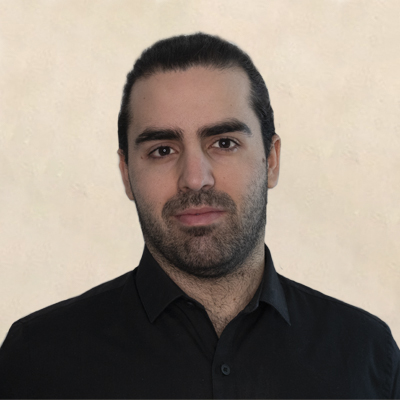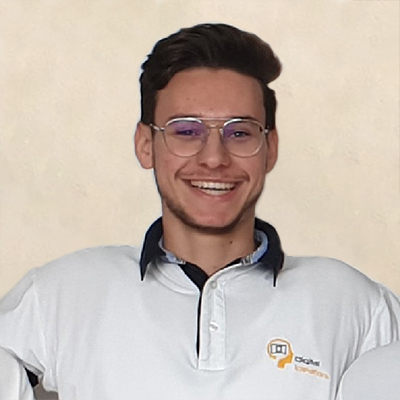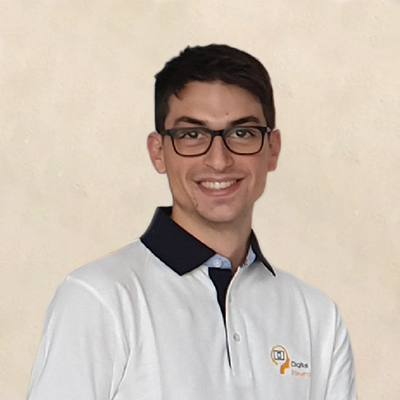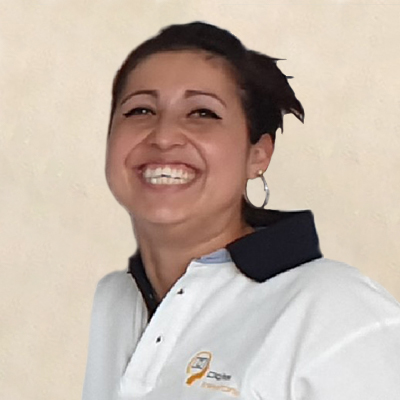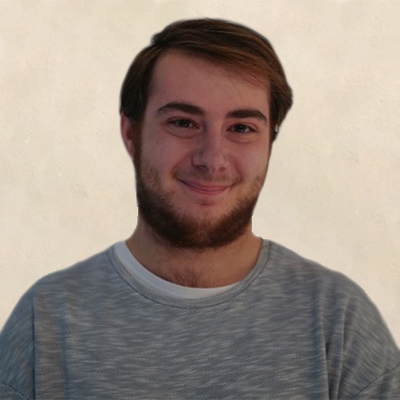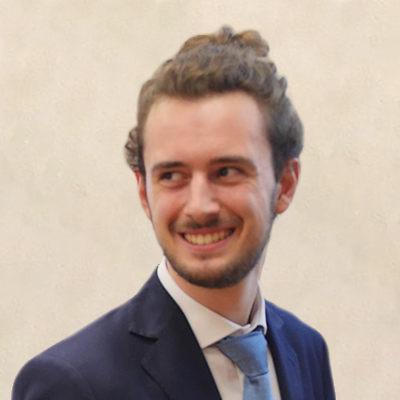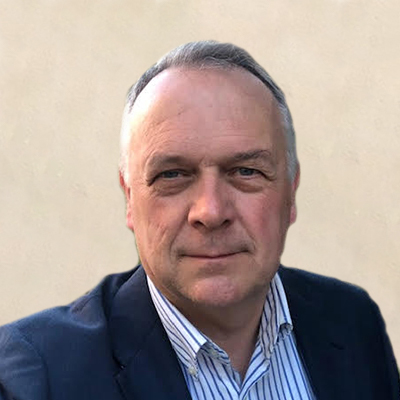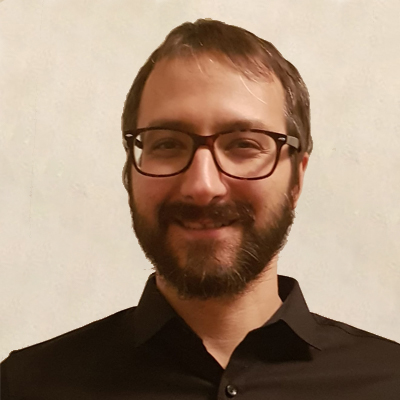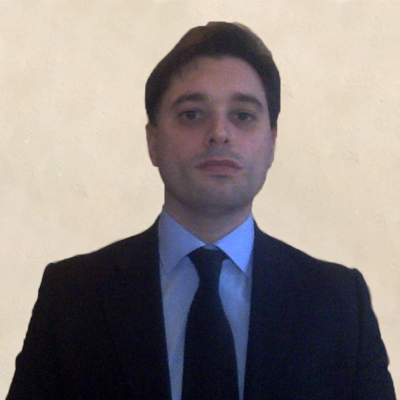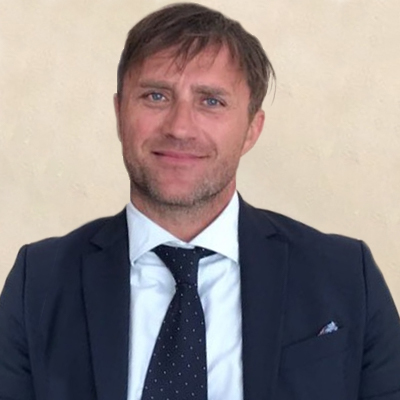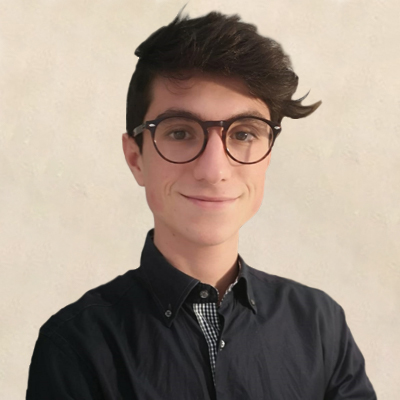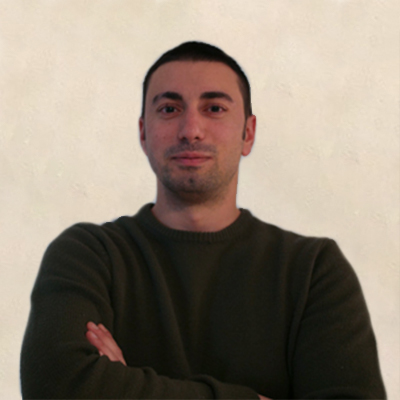 Andrea Sozzi
Front End


I got passionate about electronics and computers when I was five. Then, by using the IBM PS/2 I learned how to use the command line. Studying IT at scientific high school , I got motivated to develop software and create websites. Then I decided to study computer engineering at university.
During my professional training program I had the opportunity to get to know the diverse sectors of electronics, IT and music. Then I worked as an employee and a consultant for public and private companies all over Italy. In 2017 I founded Digital Ideators with some collaborators.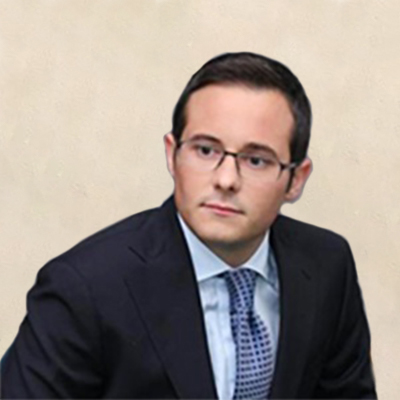 Giulio Mancino
Planning and Developement


I grew up with a strong passion both for humanities and technology. I got interested in computers at the age of seven and realized I had an unusual inclination for programming language.
I graduated in low and then I entered the School of Specialization for Legal Professions and I participated twice to the most renowned preparation course for judiciary coordinated by the State Councilor Francesco Caringella.
I completed my lawyer and magistrate training with honors at the Pesaro courthouse. In 2017, after the creation of a startup, I founded Digital Ideators with other collaborators.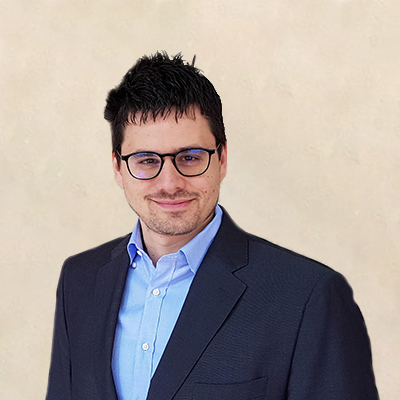 Lorenzo Forcellini Reffi
Back End


I'm fascinated by technology, cars, sport and the most human nuances of life. I got a degree in Computer Engineering because I wanted to create useful systems to help people in everyday life and tools that can increase the security, tranquility, comfort and satisfaction of all citizens.
I like to work with passion in order to learn new things and develop practical skills. I believe in respect for people, dedication to work and family to find my place in the world.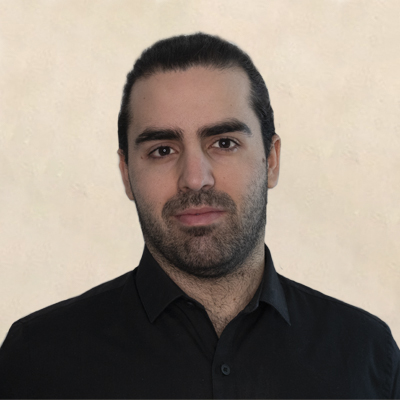 Marco Patrignani
Front End and Graphics


I got interested in computer thanks to videogames when I didn't even know how to read yet. At the age of ten I tried to use Photoshop for the first time and it was love at first sight. During school years I've always worked in the IT sector developing skills in graphic design, web and repairs. I love creating and building things and I learned how to use various CAD and 3D modeling software precisely to create my projects, first on paper and then finally managing to print them in 3D.
I'm passionate about photography, videos, comics, videogames and everything technological.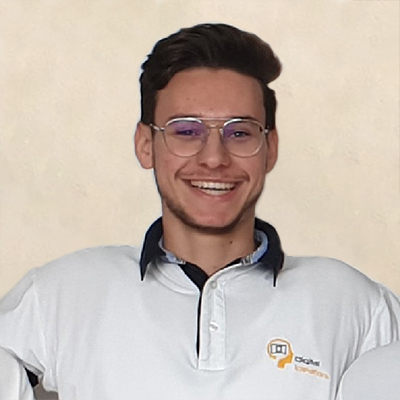 Lorenzo Genghini
Back End


Translation Coming Soon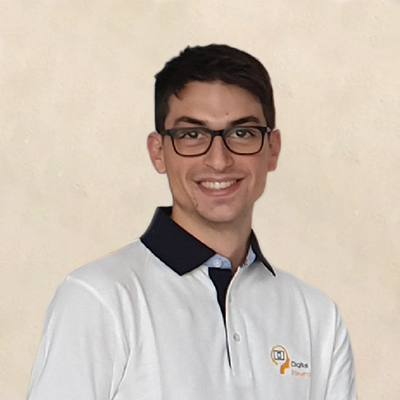 Giovanni Magini
Graphics and Web Design


Translation Coming Soon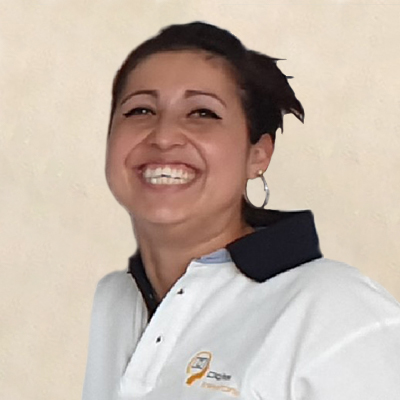 Erika Quiroga Mantilla
Social Media Manager


Translation Coming Soon
Stefano Alfei
Social Media Manager


I became passionate about digital marketing in 2014, during my economic studies. I used to come home from classes every night and read books or follow online courses to learn more about this subject and since then I never stopped.
For me this is not just a job, this is my greatest passion. I have worked with agencies and professionals at various levels and in many different sectors always learning different kinds of skills.
I give great importance to the strategic element that I consider vital for the success of any project.
I strongly believe that the best results come from collaboration, that's why I often consult my colleagues and other professionals to always do better.
Giacomo Bertini
Project Manager


I've always been attracted by challenges, at a sporting, technical and professional level. I graduated as a surveyor in 2004 and I've always been working as a specialist in the occupational safety and privacy fields.
Then I worked as operation manager on oil platforms in Congo for almost a year and a half.
Once back in Italy I collaborated with the most important studios in the Marche Region both as a consultant and professor of occupational safety, communication and human resource management.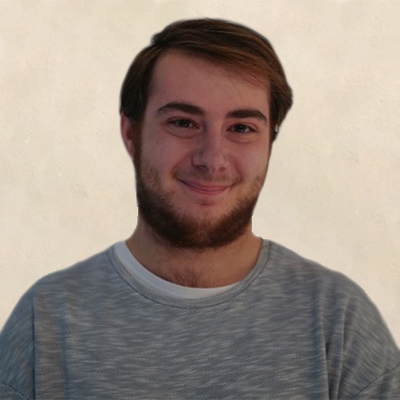 Andrea Crescentini
Back End - System Manager


Translation Coming Soon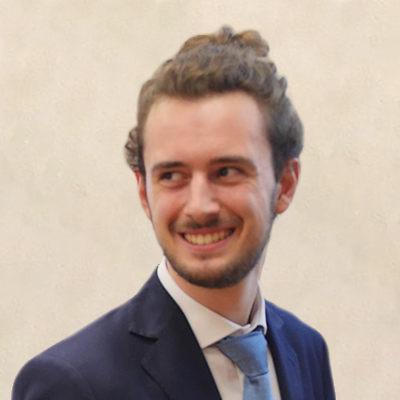 Andrea Bartolucci
Developer


Translation Coming Soon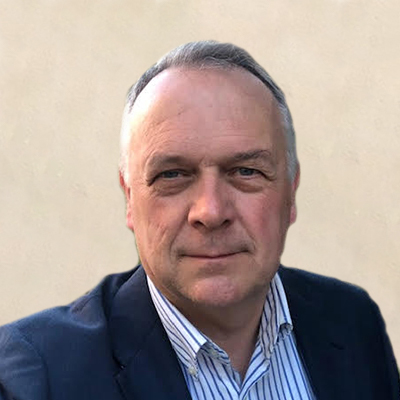 Massimo Carbonari
Sales Manager


Translation Coming Soon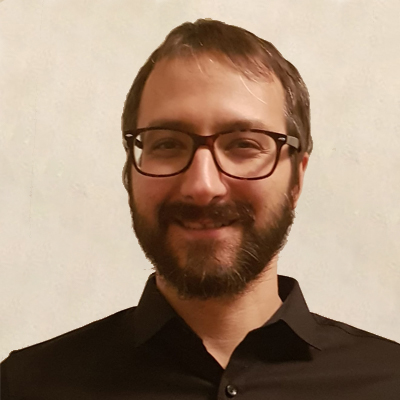 Matteo Fraccacreta
Finance Consultant


Translation Coming Soon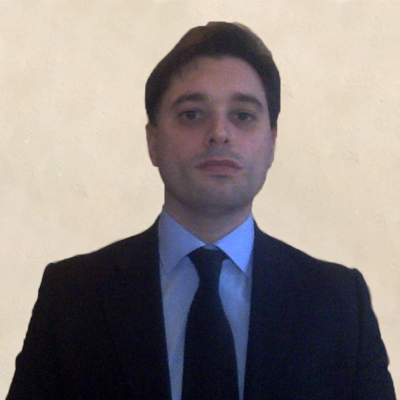 Alberto Dell'Amore
Business Lawyer


Translation Coming Soon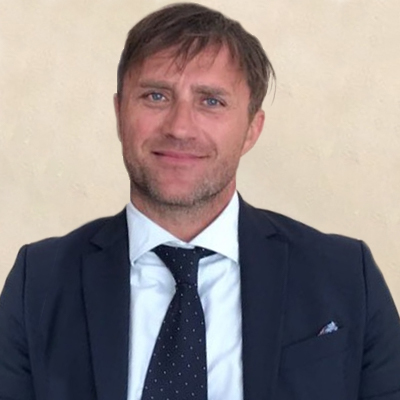 Stefano Esposto
StartUp Manager


Translation Coming Soon
Martina Rastaldi
IT Engineering Student


Translation Coming Soon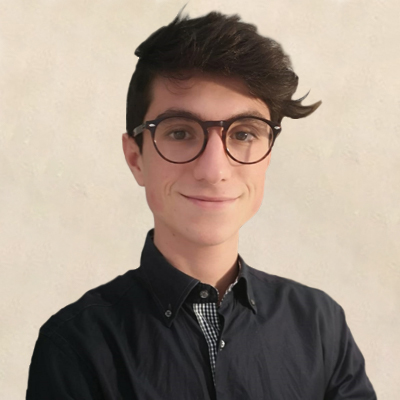 Francesco Maria Tamburini
Social Marketing student


Translation Coming Soon
We create expository and informative websites for your business. It can be onepage or multipage, multilingual and responsive. The structure guarantees optimal visualization on desktop and mobile of products and descriptions you want to show.
We create e-Commerce personalized websites for every need: order automation, payments, invoices and accounting, taxes and duties calculation, promotional sections and banners, dedicated discounts, possibility to add variations to a single product with price adjustment and everything you need to grow your online store.
Landing pages are the key to a good advertising campaign because visitors "land" on them when they click on a sponsored advertisement. We believe it is very important to make them clear and appealing in order to obtain a positive conversion rate and reach your goals.
We develop and customize software for the Enterprise Resource Planning (ERP) in order to optimize all the relevant business processes (sales, purchases, warehouse management, accounting etc.). Thanks to the spread of ERP and cost reduction for ICT (Information and Communication Technology) we now have some new applications that help business managers in their tasks such as inventory control, order tracking, customer service, finance and human resources.
We develop and customize software for the management and control of the company production (Manufacturing Execution System). The management involves the dispatch of orders, improvements in quality and time, warehouse inventory, direct connection to machinery to get useful information for production optimization an control.
We develop and customize software for Customer Relationship Management (CRM). For a market-oriented company, the market is not only represented by the customers but also by the environment in which the company has to build solid short- and long-term relationships. It is essential to consider the values of the individual/client and of the company and the context in which it operates. The attention to all these aspects is decisive. For this reason the marketing management must plan and implement the right strategies to manage such an important resource.
We design and develop apps of all kinds for the most widespread mobile operating systems in the world. If you prefer to use the computer we can create web apps that run on the most currently used browsers.
We create apps for the sale of your products or tailor-made services. Order automation, payments, invoices and accounting, taxes and duties calculation, addition of variations to a single product with price adjustment, planning and application of discounts for certain periods and/or products are just a few of the features your app can offer.
We create apps able to interact with the main devices functions such as GPS to detect locations and track personalized routes or camera to acquire and subsequently transmit photos. We also offer notification manager apps in case you need to warn users with quick information and much more.
With the management of social media services, such as pages and showcases on the main social networks, we help you to get the necessary channels for web communication. We plan and organize every activity on the desired platform: Facebook, Linkedin, Instagram and more.
We create, curate, organize and gather the content that communicate the history you want to tell planning the most effective publication strategy to reach your goals.
A good website is not enough. If nobody knows about it, it will never be seen. SEO activity (Search Engine Optimization) allows us to optimize its search engine positioning "on page" and "off page" in order to improve visibility and positioning. On the other hand, with the management of "Pay Per Click" campaigns we can create sponsored ads with Google AdWords and Facebook viewable during the researches.
We help you to plan the sending of emails which is one of the most effective tools to acquire new customers and/or retain those already acquired. With Email Marketing in just a few clicks you can inform your contacts about the latest news such as the arrival of a new product or a new service offered by your company. If you need a direct and immediate way to measure your results Email Marketing is the strategy you need.
We imagine, design and create logos and brand identity useful to identify your business together with giving advice in choosing the name and the pay-off.
We offer an all inclusive trademark registration service to anyone who wants to protect the intellectual property of his company by registering its logo, whether it is a symbol or a WordMark.
We study and create advertisement and promotional material: business cars, flyers, posters, banners, totems and roll-ups, personalized clothing items and gadgets useful to show your distinguishing signs.
We provide you with multi-NAS systems and Cloud File Service for a complete protection of each file against the main threats that everyday affect your company data. We offer instant data recovery with one of the highest successful rates.
We are informed about the latest privacy laws and analyze, research and apply the most appropriate IT standards to make your company GDPR Compliance. Through an accurate study of the entire information technology sector we highlight critical elements and vulnerabilities and secure all the digital information of the company.
We create computer networks able to allow and support a rapid digital expansion of the company. The attention we pay to speed and quality of our service is accompanied by the development of the security systems that guarantee protection and reliability. We also offer fast and secure networks to grow and protect your business.
We work with one of the most important Italian hubs to connect professionals of any sector thereby creating innovative and dynamic collaborations. Our facility will support you in carrying out your idea so has to make your project a reality.
Open your office in Italy at our facilities. We will make organized spaces with all the services your company needs available to you. All the assistance offered with the company housing is included.
We help your company to settle in Italy organizing, planning and assisting you in all administrative, legal and operational phases in the competent offices.